Guatemala Real Estate Market – find the latest featured Guatemala Real Estate Listings presented to you by Sigloxxi Realty. Facts and Information about the current real estate market are included.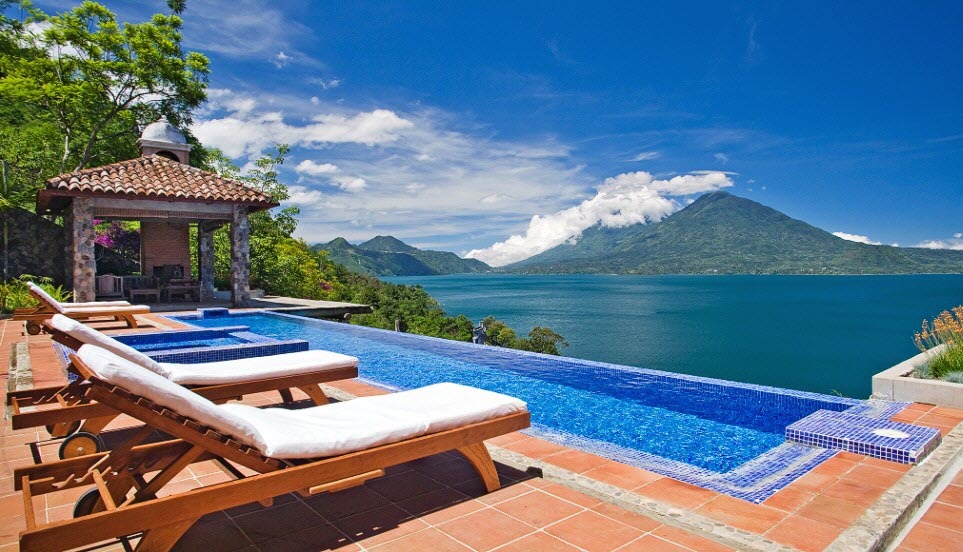 Guatemala is getting increased attention as one of the premier destination for retirees scouting for decent living opportunities abroad and most especially in the tropics. Cost of property and the great weather aside, Guatemala is easily accessible from Canada, the U.S. and even Western Europe. The country also has various visa options that ease the process of transition, and, consumers have a wide variety of choices. Anyone contemplating a move should also note that Guatemala real estate market is vibrant and exposes property owners to a country developed to well-enough levels. Moreover, Guatemalan cities offer relatively good amenities. Here are a few more surprising facts about this South American property market.
1. Guatemalan real estate market is now calm for buyers
The turn of the millennia saw Guatemala rise and its real estate market pick up and even boom. The increased interest came primarily because of the media attention that portrayed a good many peaceful South American nations as retiree havens and perfect destinations for people seeking second homes. Since 2013, the growth has since died out, probably due to the drop in global oil prices. Because the Guatemalan government contemplates meeting existing deficits by hiking capital gains and property taxes, some level of uncertainty has arisen with some sellers stating far lower property prices.
2. Almost all attractive locations are accessibly close to main cities
With a total of just about 42,000 square miles, the country is relatively small. Almost all the high value and attractive locations are well within reach. Atitlan for instance, sits well within the mountain range of Sierra Madre de Chiapas. And, while this may first appear remote, this high value location is only two and a half short hours by car from Guatemala City. On the other hand, Mixco, which is now part of the metropolitan area that is Guatemala City, only has canyons separating it from the capital. Other cities and locations that boast of high value real estate include Escuintla and Santa Lucía Cotzumalguapa in the coastal lowlands south of Guatemala City.
3. Property is not necessarily cheap but is affordable
Guatemala real estate market offers various listings at affordable prices. You should by no means mistake this for cheap. However, claims that estimate the cost of life in most of Guatemalan cities at about US$ 500 every month are misleading. While many buyers peg their property ownership in dreams on such wild overestimations, you can accomplish a lot more and cheaply in many Guatemalan locations. A modest apartment in Atitlan for instance, complete with utility costs, groceries, transportation modest entertainment and other miscellaneous expenses for two people may average about US$ 1500 per month for two occupants. This obviously is a lot lower than you will spend in several other Latin American locations.
4. Fees and property taxes are ridiculously low
Guatemalan annual property tax is 1% of the value of the property in question as filed by the responsible department. Considering the most property owners, state prices far lower than the true value of the property, the general closing costs end up being relatively low. Typical closing costs for someone acquiring a property in Guatemala are approximately between 2.5% and 4% of the cost of the property. The basic components of this lump sum include the transfer taxes, registration fees as well as the notary fees. Property owners in Guatemala should note that when selling, they are liable to pay capital gains tax, which is about 10% of the value of property.
5. Guatemala has immense potential and diverse investing opportunities
Almost all Guatemalan departments (administrative jurisdictions) have great potential especially for people who want to buy land and develop or hold as part of their investment portfolio. There are turnkey properties available for occupation as well. The said variety ranges from authentic to modern with most locations exhibiting viable stages of economic growth. Most departments also display the vibrant and rich Mayan culture. Experiencing this rich cultural heritage as a part of daily life is an overwhelming experience that you will not come by in many other parts of the world.
There are not many places in the world where you can have it all, well almost. Guatemala's pristine natural beauty with adventure opportunities in almost every corner, access to modern conveniences and year round admirable tropical weather make it a leading real estate market in South America. You however, still need to keep up your guard just as you would while shopping in any other market. Proper due diligence is very important. Start your search early and transfer cash well in advance as this may take a while. Otherwise, buying property in the Guatemala real estate market remains a great proposition and one that can benefit you in various pleasant ways.
References:
– http://www.viviun.com/Real_Estate/Guatemala/
– http://www.realestateatitlan.com/